Brigitte Dobrzanski
SLP, Reg. CASLPO
Fluency (Stuttering), Literacy Skills (Reading and Writing), Pediatric Speech and Language
Brigitte is the owner of Key to Speech and registered bilingual (French and English) Speech-Language Pathologist. She completed her Masters Program in Speech-Language Pathology at the University of Ottawa in 2017. She is dedicated and motivated to helping children and their families reach their communication goals. Brigitte particularly enjoys working with late talkers, young children (< 4 years of age) who have been diagnosed with Autism, speech sound disorders, language delays/disorders, and reading and writing delays/disorders.
Brigitte has always wanted to work in healthcare while incorporating her passion for horses into her work. In her spare time, she enjoys going for walks with her family, playing piano, and horseback riding. She loves training her horse Cabella who will soon become Key to Speech's first therapy horse. Brigitte is very excited to soon be able to offer hippotherapy (horse-assisted speech therapy) as part of the Key to Speech services!
Elaine Down
SLP, Reg. CASLPO
Literacy Skills (Reading and Writing), Pediatric Speech and Language
Elaine is a bilingual (French and English) registered Speech-Language Pathologist who has worked with children and adolescents with varied speech and language challenges since receiving her Masters of Health Sciences in 2002 from the Université d'Ottawa. She has worked for over 20 years in the areas of social communication, articulation and motor speech, language disorders and selective mutism. After more than 10 years at the Children's Treatment Centre (now part of CHEO), a few years on the Quebec side working children and adults, Elaine has finally landed with Key to Speech to pursue her passions of emerging language, childhood language and articulation and parent coaching. She has extensive education and experience in early language development using parent coaching Hanen programs (she is certified in all of them!) as well as being PROMPT certified for motor speech disorders. Elaine is dedicated to continuing education (including supervising CDA and SLP students!) and providing families with child-centred care.
Katheryne Legault
SLP, Reg. CASLPO
Dysphagia (Impaired Swallowing), Voice and Chronic Cough
Katheryne is a bilingual registered Speech-Language Pathologist. She provides services to adults in both French and English. She brings her expertise in dysphagia and voice therapy to the team. She graduated from the University of Ottawa in 2009, starting her career in the critical, acute, and rehabilitation care settings. She works full time at Hôpital Montfort and works with adult clients part-time on the weekends. Her favourite part of the job is being able to help her clients find their voice and to continue to eat safely. She believes there is nothing more social than being able to talk and eat together! In her spare time, she enjoys reading, brunching, cuddling her black cat Jiji and playing video games.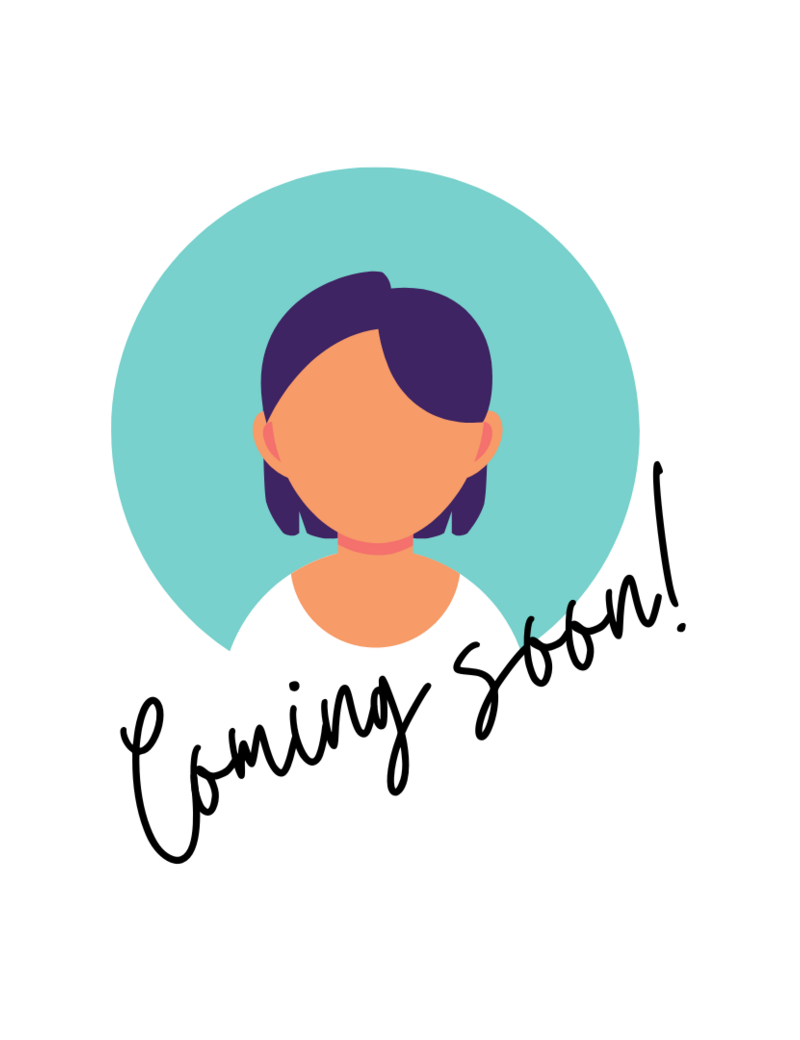 Megan Vermeer
CDA
Communicative Disorders Assistant (CDA)
Megan works part-time at Key to Speech as a communicative disorders assistant (CDA) and provides services in English. She also works full-time at the Ottawa Carleton District School Board. Megan brings with her two years of experience and she completed her schooling at Carleton University and Georgian College. Her favourite part of being a CDA is getting to work with so many amazing kids, problem solving, being creative and engaging with individualized therapy materials. In her spare time Megan enjoys thrifting, drinking lots of coffee, and spending as much time on the beach as possible!
Victoria Robert
SLP, Reg. CASLPO
Adult Speech and Language, Dysphagia (Impaired Swallowing), Fluency (Stuttering), Literacy Skills (Reading and Writing), Pediatric Speech and Language, Voice and Chronic Cough
Victoria is a bilingual (French and English) registered Speech-Language Pathologist who completed her Bachelor's degree in Health Sciences at the University of Ottawa and her Masters in Medical Science at the University of Sheffield (UK). Before pursuing her Masters, Victoria worked as a French language tutor and a Disney princess performer. She has experience working in private practice as well as in community settings, including School-based Rehabilitation Services for children and Home and Community Care Support Services Champlain for adults. Victoria's heritage, which includes Franco-Ontarienne and Maritime roots, has helped her build strong communication and interpersonal skills and foster community connections. Victoria believes in taking a holistic approach to treatment, addressing not just the physical aspects of communication disorders, but also the emotional and psychological impact they can have on clients and their families. Victoria provides services to both children and adults for a variety of communication disorders, including voice and dysphagia disorders. When she is not working in the clinic or virtually, she enjoys singing, playing the ukulele, participating in recreational sports, trying new recipes, volunteering, and going to the movies!
Early Intervention Is Key!
The ability to communicate effectively with other is the very foundation of a child's social, emotional and educational development. Research has shown that early intervention is key as difficulties early on can have a cascading effect on the rest of a child's life. If you have concerns with your child's speech, language or social development we recommend scheduling an appointment with a registered Speech-Language Pathologist.
Schedule An Appointment
Got A Question For Our Team?
Send us a message below. Please note that we are experiencing a higher than usual amount of inquiries. A member of our team will be in touch with you as soon as possible!
---